Dear Friends,
The IFSS Dryland 2017 World Championship is now over, you made it back home and have returned to your regular activities. The life in Koźle is back to normal too 🙂 we want to thank the residents for their hospitality and for the fact that they had not complained about our very intense presence there during 22-26 November. As the organisers of this sporting event, we will long remember that so many of you showed up. Together with race marshall Olle Rosen, the entire judge team, vets and all other people involved, we made every effort to create a sports arena where you competed despite difficult conditions and where you fought for medals in the most important event in the sleddog world. Thank you, mushers, judges, doctors, helpers, IFSS guests, volunteers. Thank you for being there and giving sense to our work.
See you
Good Mush!
Organisers – Poland
Dear Mushers,
* Each competitor has to hand out his/her signed Competitor Waiver Form and each competitor under 18 years
old has to hand out his/her signed Guardian Form to the Race Office upon arrival (latest on Thursday 23rd November
in first mandatory Team Leader meeting). Without signed Forms, it will not be allowed to race. If you already have sent
these Forms via email please take hard copies with you and hand those out to the Race Office.
* Chip lists shall be hand out to the Vets during the Vet check on Thursday. Note that if a competitor is participating
in many classes he/she has to have his/her own chip list for each class.
* The bikejoring part in the Relay is shortened from 5,3 km to 4,5 km.
* The rig in 6 and 8 dog classes shall be a four wheeled rig according to the RR 82.2.3, but the RM will
accept 5-6% divergence from the distances between the wheels.
* Every rig shall be equipped with a snub line about 3 meter long (RR 82.2.3.3).
Please be informed that Stake Out in Kozle will be open from 22.11.2017 (Wednesday) 8:00 a.m. Each competitor has to check in at the Race Office before you park on Stake Out.
You can use electricity on Stake Out but please remember to bring your own electrical extension cord.
IFSS WCh Dryland 2017 – Invitation
IFSS entryform WCh 2017 – Dryland – Poland Szamotuly-Kozle
IFSS Preselected athletes_WCh Dryland 2017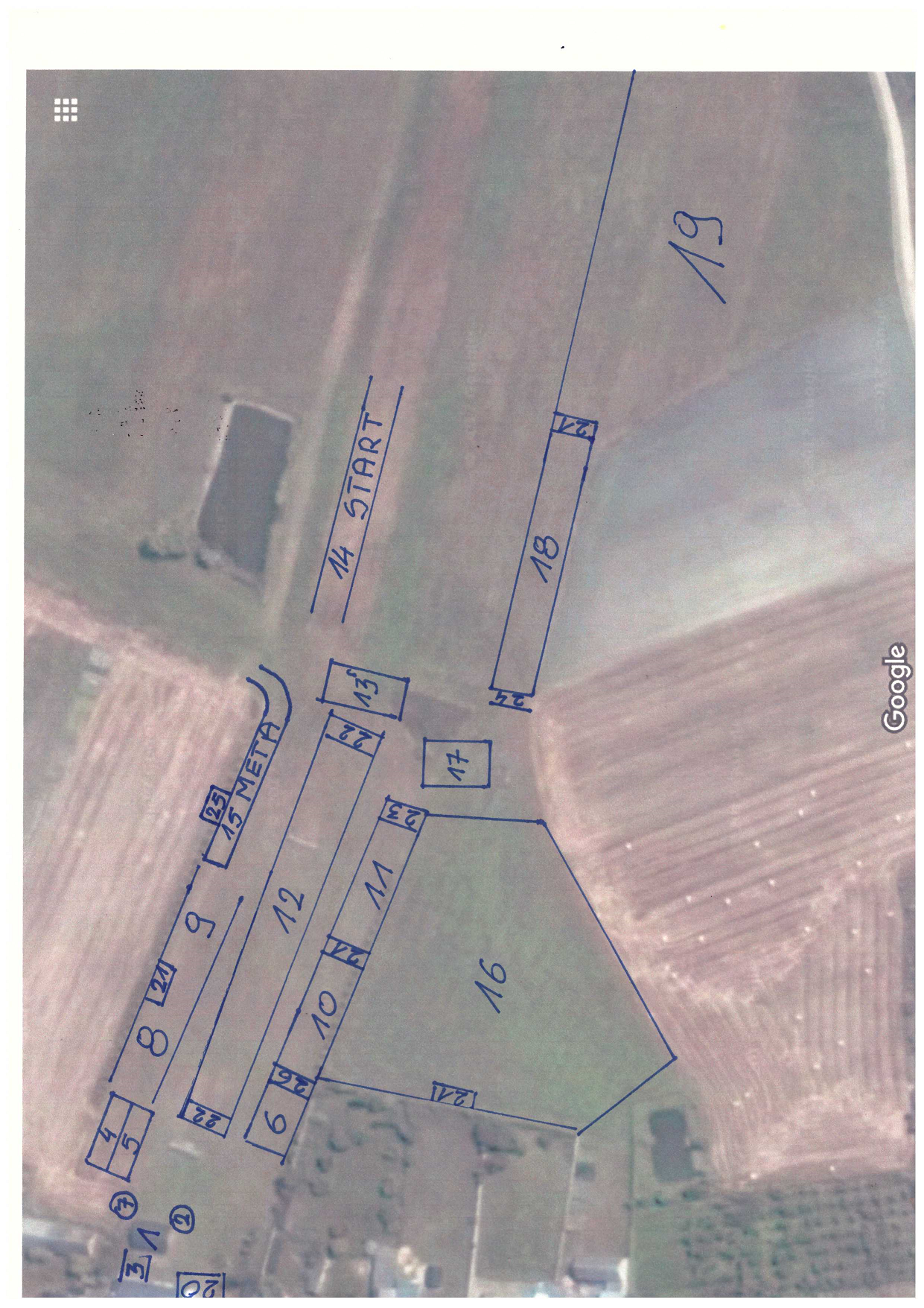 We would like to present start number of 2017 IFSS Dryland World Championship:-)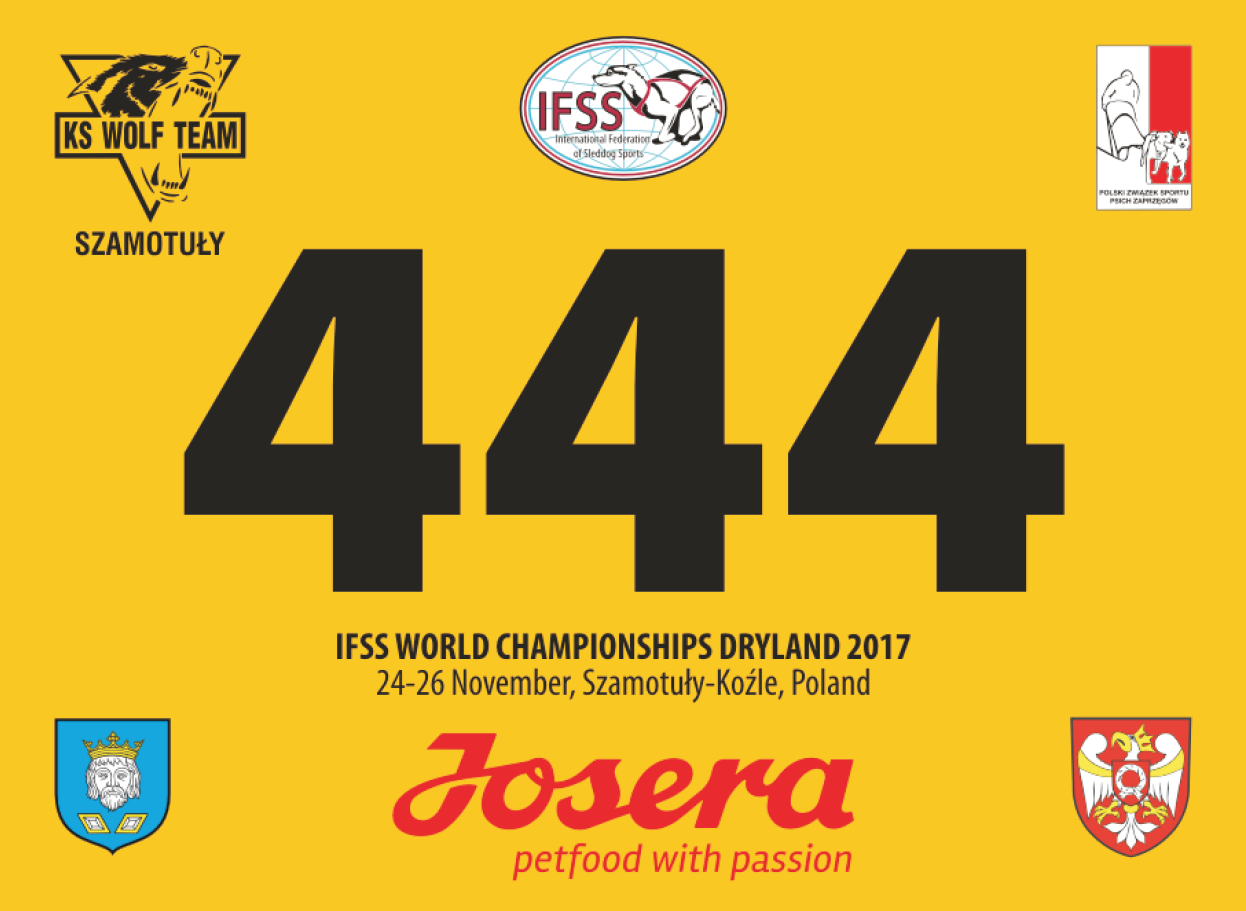 Information:
Anna Wodzińska – awodzinska@mushing.pl